Inman Pond
Located in the Lake George Wild Forest, Inman Pond is a secluded body of water at 1500 feet above sea level, accessible only by foot. You can hike in either from Sly Pond Road or Pilot Knob via the area's extensive trail system. Sly Pond Road offers a shorter route, at approximately one mile to get to the pond.
Once you reach the pond, you can relax along the shoreline or hike around it to get to a vantage point above. There are also camp sites in the area for those adventurous enough to spend the night.
All in all, if you're looking for a hike that still offers the experience of getting out in the woods yet isn't as strenuous as climbing to the top of a peak, choose Inman Pond. If you're looking for a longer hiking trek, combine Inman Pond with a hike to one of the other mountains in the area. A route to Buck Mountain branches off from the trail that goes to Inman Pond, from the connector trail that goes all the way from Pilot Knob to Sly Pond Road.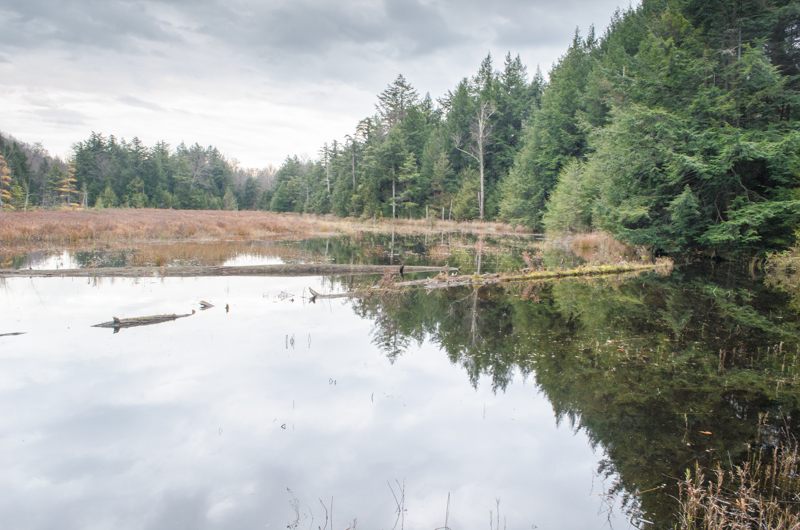 Map of Inman Pond Trailhead from Sly Pond Road