Deer Leap (Tongue Mountain Range)
The Deer Leap trail offers the easiest path into the Tongue Mountain Range wilderness, one of the most remote areas around Lake George. While much of the Tongue Mountain hiking entails difficult terrain, Deer Leap starts off of Route 9N after you've gained the necessary elevation by driving. You will encounter some up-and-down while walking the trail but nothing close to the level of climbing an entire mountain peak.
The total trail distances measures approximately 3.2 miles. At first, you may encounter some swampy areas depending on weather and time of year. You'll reach an intersection with the 5 Mile Summit trail at 0.6 miles and then continue straight on the Deer Leap trail. Finally, you'll reach a rocky outcropping that offers a view over Lake George. A herd path continues down for a better view, but be careful about getting too close to the edge of the cliff.
All in all, this hike rewards you with a beautiful view of Lake George for relatively little effort. Be aware that rattlesnakes are sometimes spotted in this area, so keep your eyes open.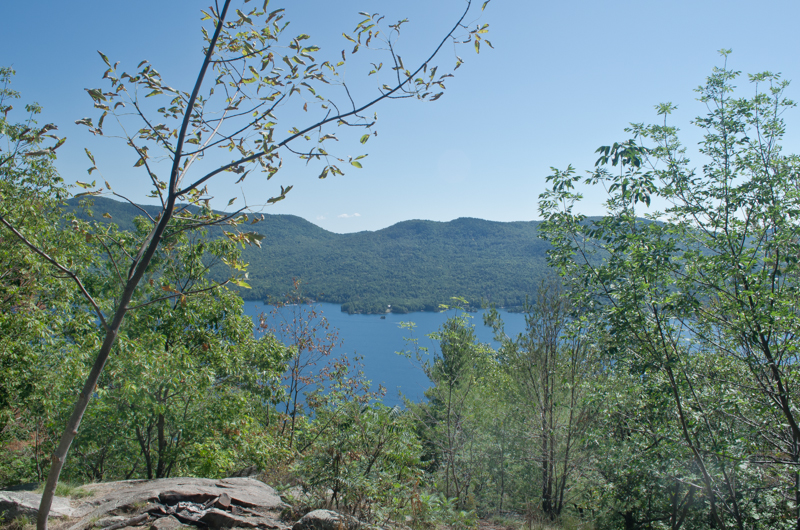 Map of Deer Leap Trailhead