Poke-O-Moonshine
Located at the northern edge of the Adirondack Mountains, south of Plattsburgh, New York, Poke-O-Moonshine overlooks a beautiful view of the Champlain Valley. A steep rock face on one side makes this a popular mountain for rock climbers, but everyday hikers can also reach the summit via the trail system. You can hike this mountain starting from two different points: a steeper trail that ascends 1,280 feet over 1.2 miles, or a more moderate trail that mostly follows an old logging road for a total of 2.4 miles.
The first trail, the original trail, has been heavily eroded and is quite strenuous. The second, more recently developed, offers a better option for those not wanting to climb so intensely. However, be aware of the longer distance.
Once on top of the mountain, you'll find a restored fire tower, which, if open, you can climb for views into the High Peaks region. While fire towers are no longer in use in the Adirondacks, many have been left on peaks both for historical interest and to add additional height for a view above trees on a summit. Even without climbing, you'll see an expansive view over Lake Champlain into the Green Mountains of Vermont.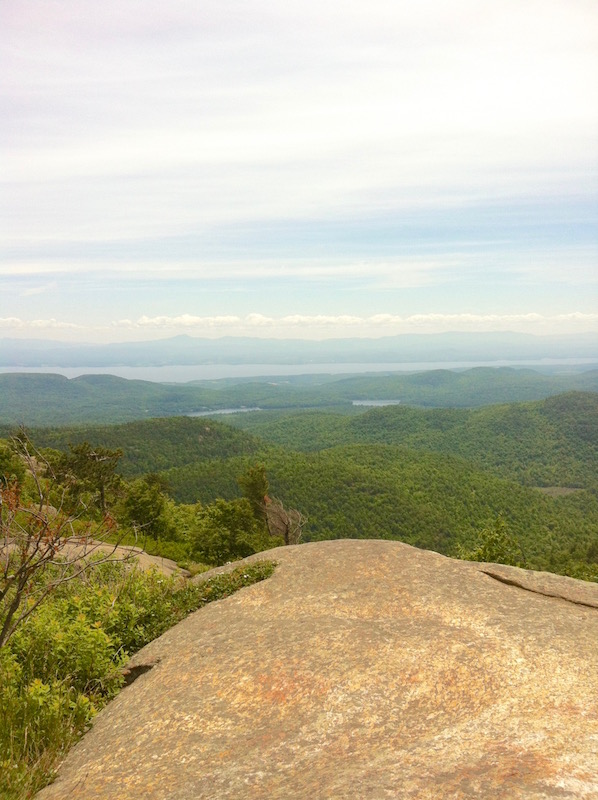 Map of Poke-O-Moonshine Trailheads