Saratoga National Historical Park
The location of a battle known as the turning point of the American Revolution, Saratoga National Historical Park offers a wealth of history. Covering over 3,000 acres, the battlefield area offers a wealth of opportunity for getting outside. You can hike an easy, well-kept 4.2 mile trail through woods and fields, passing a couple stops along the way to see interpretive signs. You can also bike or drive around a tour road, covering several stops along the way, including locations of encampments and important moments of the battle.
Starting at the interpretive center, you'll find helpful staff ready to inform you of history as well as activities available in the park. If biking the entire trail, including a loop out to a stop overlooking the Hudson River, you'll cover approximately 11.5 miles. Note that some sections will include hilly terrain that will require somewhat of a workout. Also, note park fees if visiting on season (May 1-Oct. 31) of $5 for cars and $3 for bicyclists or hikers ages 16 and up.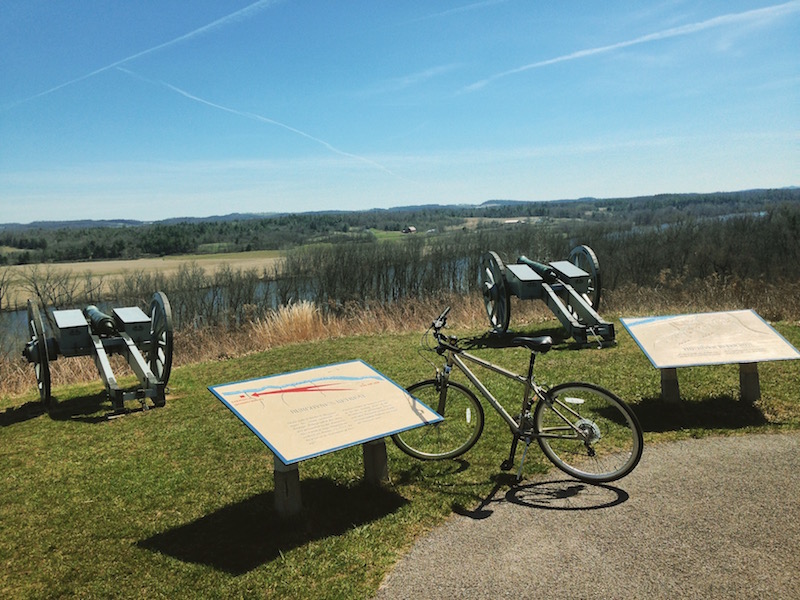 Map of Saratoga National Historical Park