Dwaas Kill Nature Preserve
A relatively new natural area in Clifton Park, the Dwaas Kill Nature Preserve meanders through wooded terrain, by streams, and over a sandy hill. Trails start from two different parking areas off of Pierce Road, not far from Exit 10, with the main entrance directly across from Mazzone Hospitality. A large portion of the park consists of marshy, wetland terrain, so be prepared to walk through some muddy trail sections in wetter times of the year.
An orange trail climbs up along a ravine up to a point near railroad tracks, looping back down through the sandy section back to the starting point. A red trail veers off in another direction, following the small stream that winds through the woods. In addition, a couple of green connector trails lead to points along the Dwass Kill, for which the preserve was named.
The trail starts out relatively flat over gravel. As you branch off onto other trails, you'll walk over more natural terrain; be prepared for very slight elevation gain on the orange trail. This park is ideal for small children and for those just looking to take a quick excursion outdoors. For more details, you can access a trail map here.
Dwass Kill Nature Preserve Photos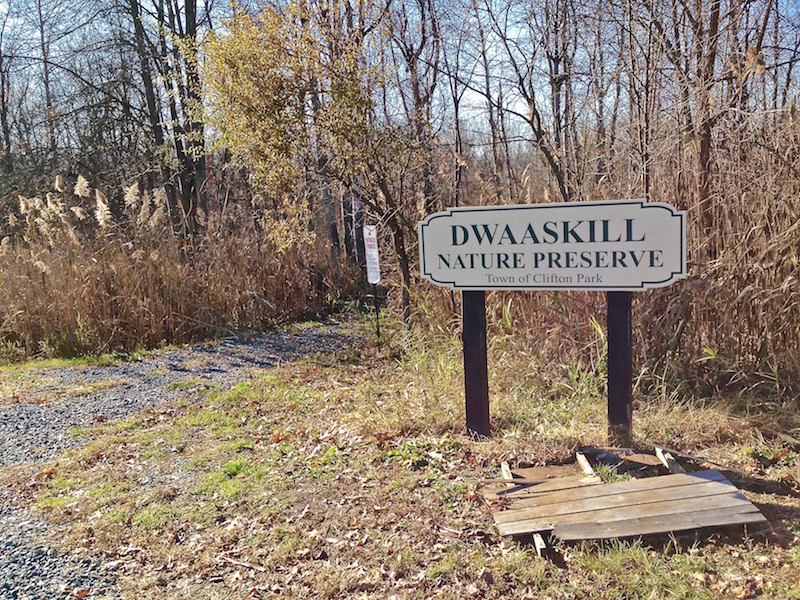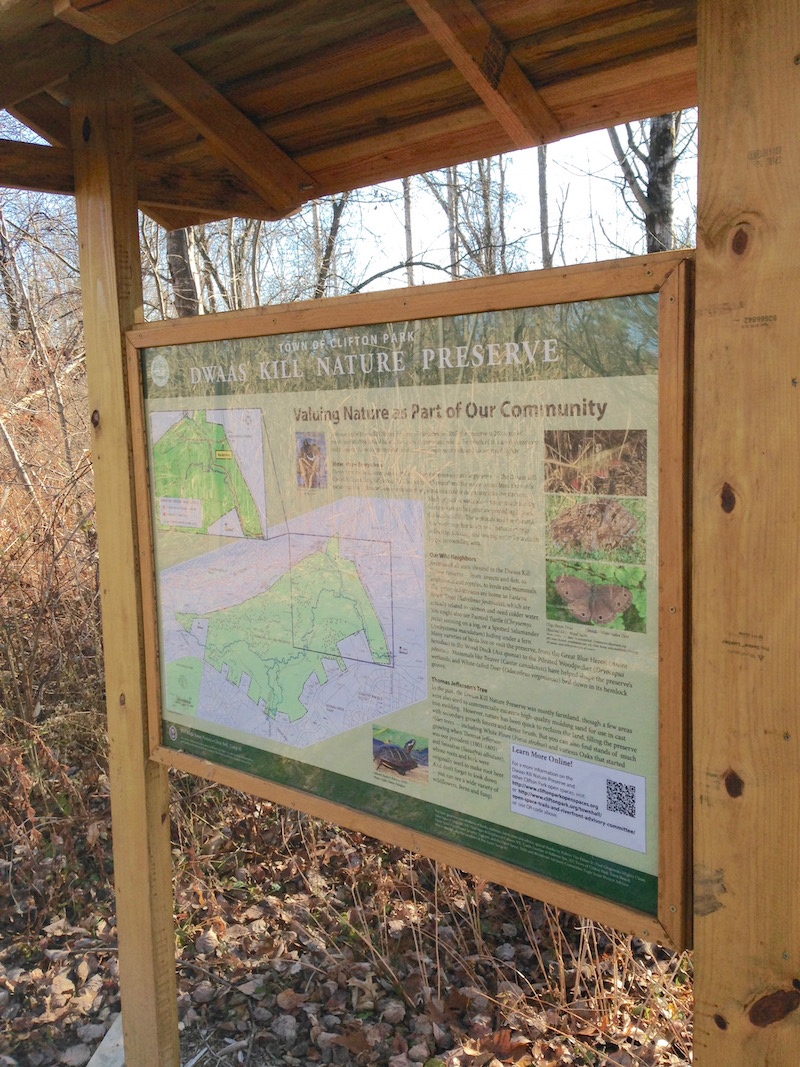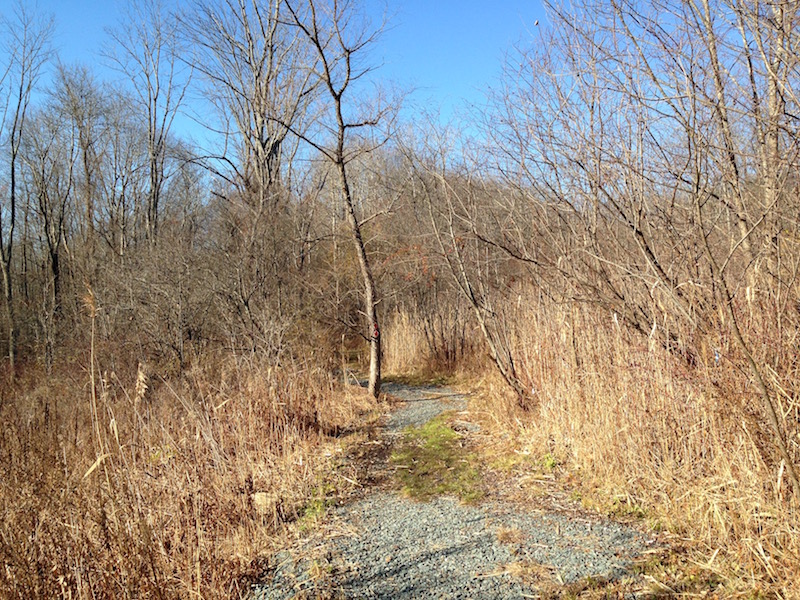 Main Trailhead Map