Lake Bonita (Moreau Lake State Park)
This beautiful lake, recently acquired by the park after the closure of Mt. McGregor Correctional Facility, offers pristine Adirondack beauty surprisingly close to Saratoga Springs. From the parking area off Wilton Mountain Road, a short connector trail takes you to another trail that goes 1.7 miles around the lake. One side contains a picnic table and bench, while the dam on the opposite side offers another welcome place to stop with photo opportunities.
In addition to the trail around the lake, a couple of other new trails link you deeper into the established Palmertown Range system. One trail takes you over to the smaller Lake Ann, nestled deep in the woods with a lean-to nearby, while another goes by an impressive waterfall to reach the Western Ridge trail. Be sure to consult a map (referenced below) when venturing into this area, as a large number of color-coded trails exist and you can wander deep into remote woods.
If you're just looking for a family outing, take the loop around Lake Bonita. If you'd like a more rugged hiking excursion, venture deeper into the woods and find the vistas overlooking the Hudson River from the Western Ridge Trail. Overall, this new acquisition of property provides a wonderful addition to an already great park.
Lake Bonita Photos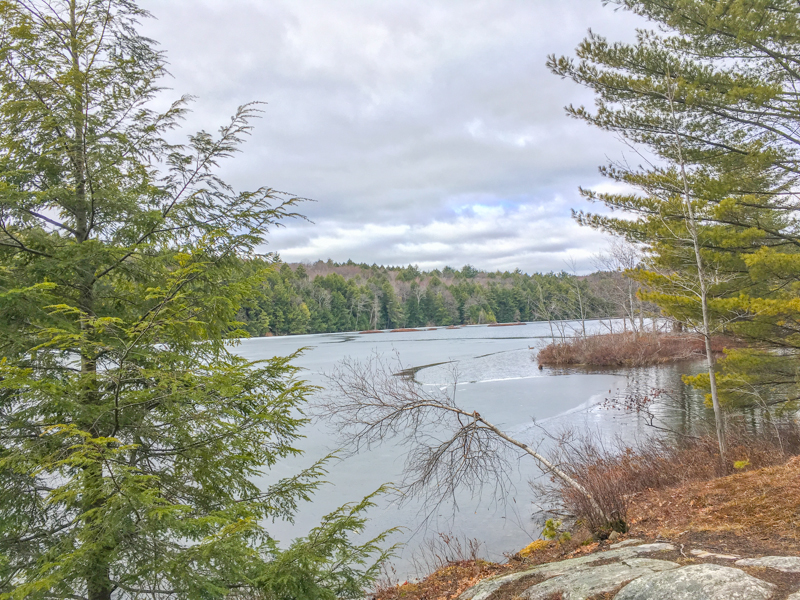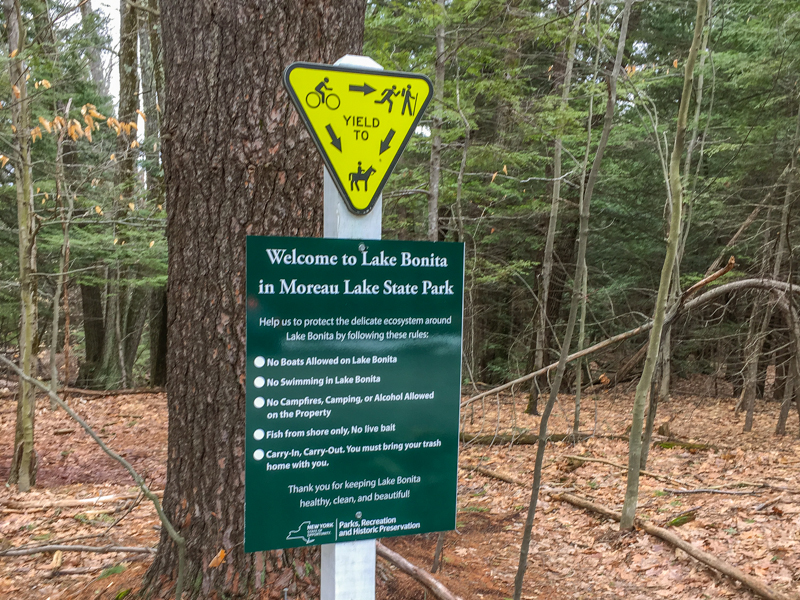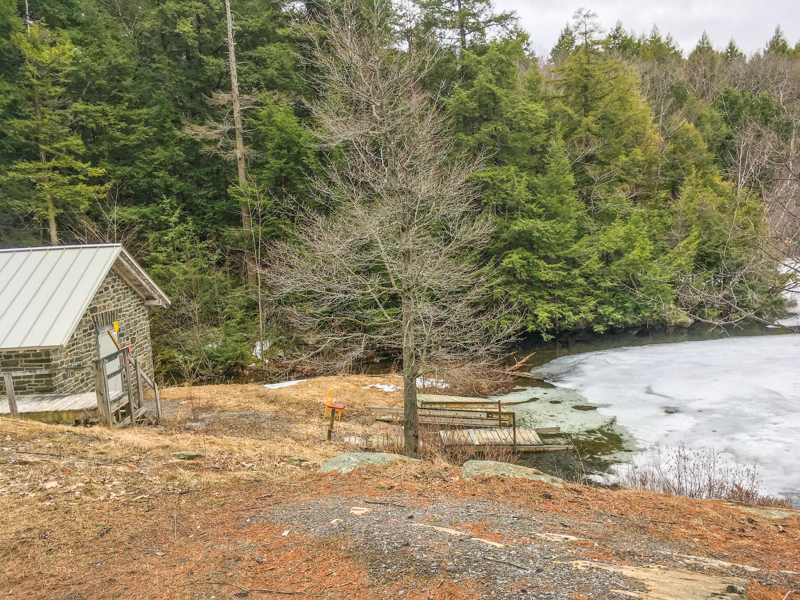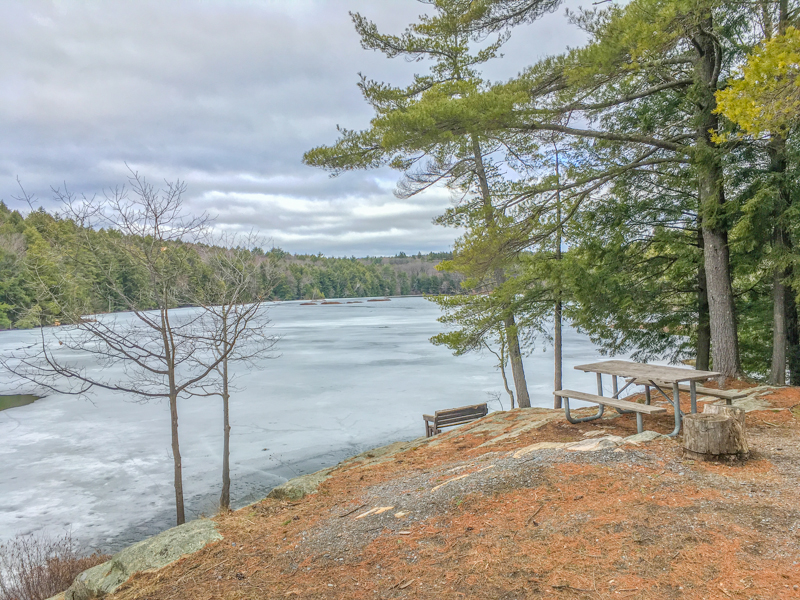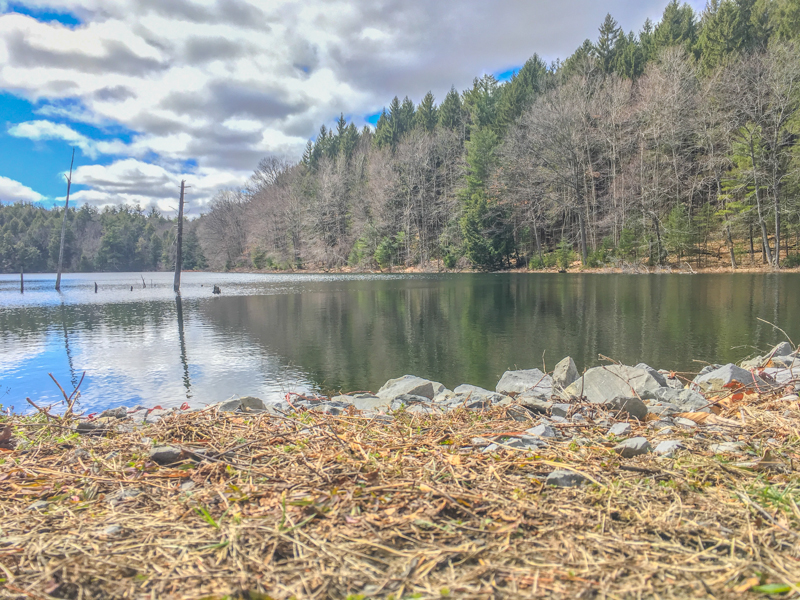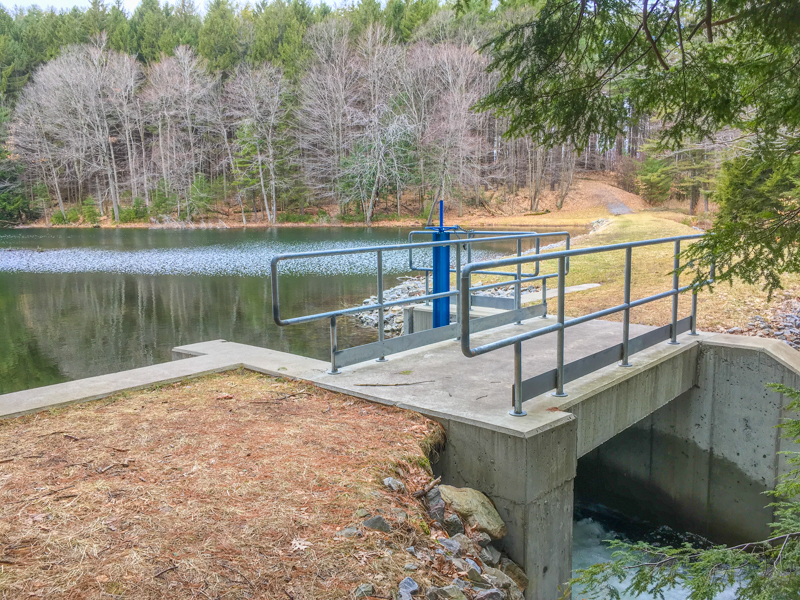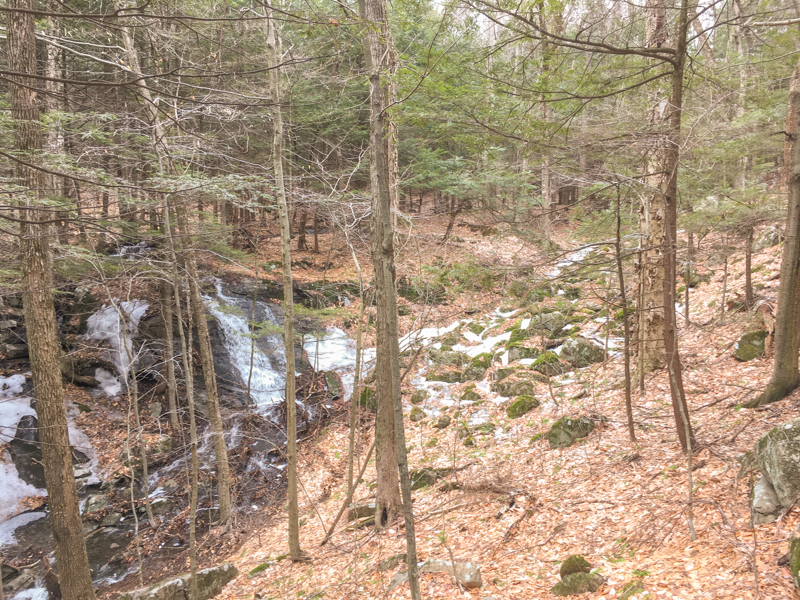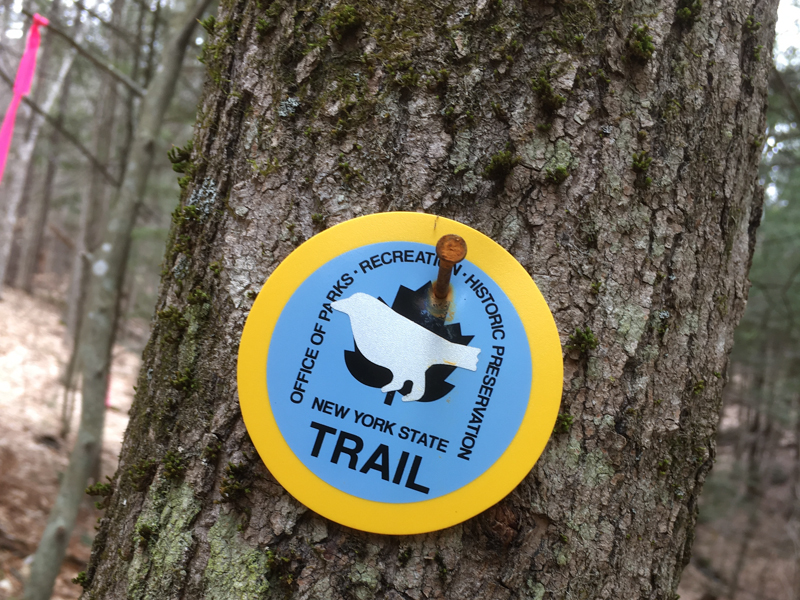 Lake Bonita Trailhead Map
Note that in this particular tracked route, I took the loop trail around Lake Bonita and used the Waterfall Connector trail to visit a lookout point on the Western Ridge trail. However, the trail system continues more extensively across the area. For more details, see the official Lake Bonita Trail Map and Moreau Lake Trail Map (note that the main trail map does not yet include new Bonita trails).