Woodcock Preserve
Run by Saratoga Plan, this preserve offers well-kept trails meandering through a mix of woodland and swamp terrain. Find a parking spot in the small lot off of Tanner Road in Clifton Park, in between Rte. 146 and Rte. 146a. Open the box at the trailhead to grab a handy laminated map showing the trail network (don't forget to put it back when you're done!).
A total of around 2.4 miles of trails run through the preserve. The primary loop (white trail) starts from the parking area and runs for a mile, meandering through a field before heading deeper into the woods. A couple of smaller loops, red and yellow trails, branch off at various points, while a blue trail runs for a 0.8 mile loop deeper into the woods. Note that the blue trail is closed during the spring and summer for bird nesting season.
While I walked this trail in the late summer, when the ground was fairly dry, I did note a number of swampy and marshy areas. I would expect that spring and other rainy times may result in a muddy trail, although boardwalks laid down at various points keep you above the ground. You'll also find a few benches scattered throughout the woods to stop for a break. You may even hear a train passing nearby, as the upper portion of the trail runs close to a railroad track.
All in all, the Woodcock Preserve provides an excellent opportunity to enjoy nature. An easily walkable, level trail is suitable for all ages, without any rough terrain to traverse.
Woodcock Preserve Photos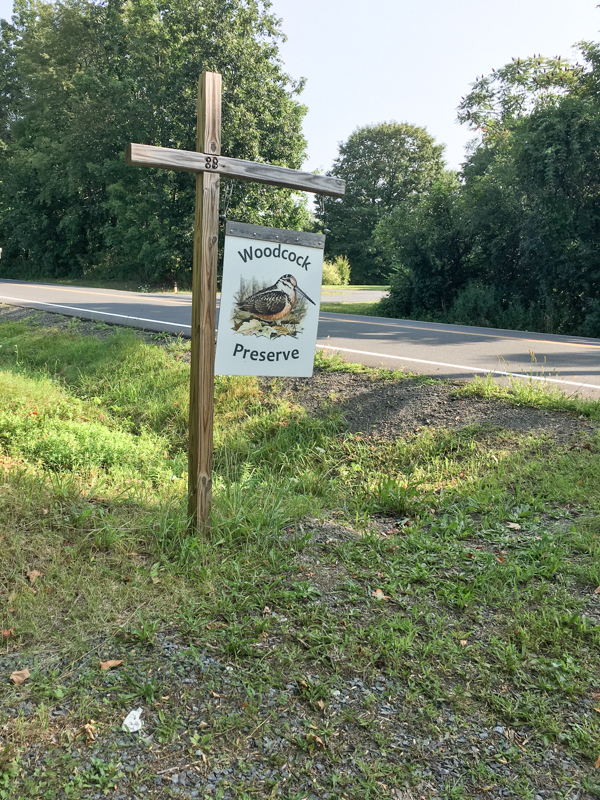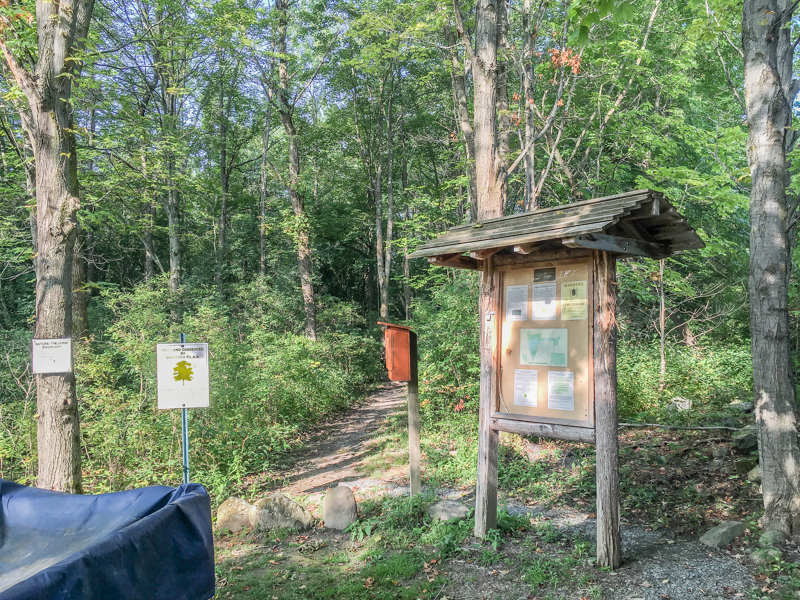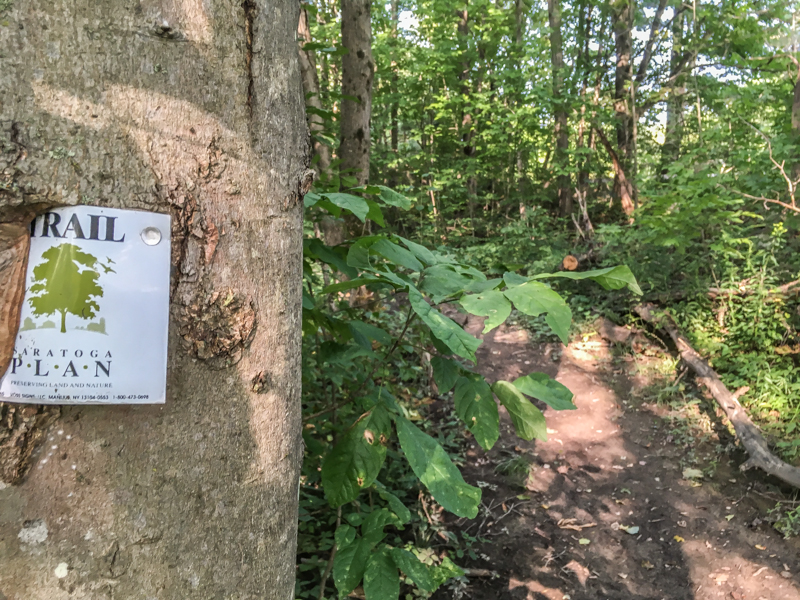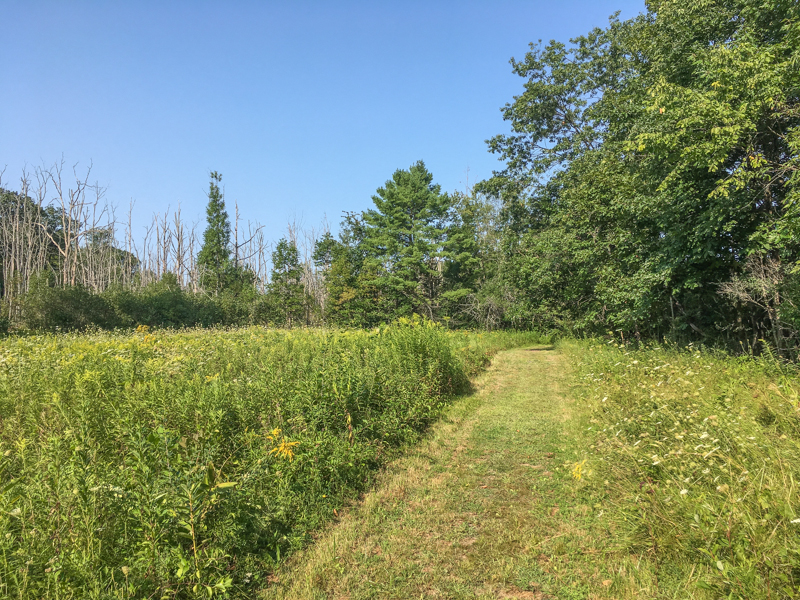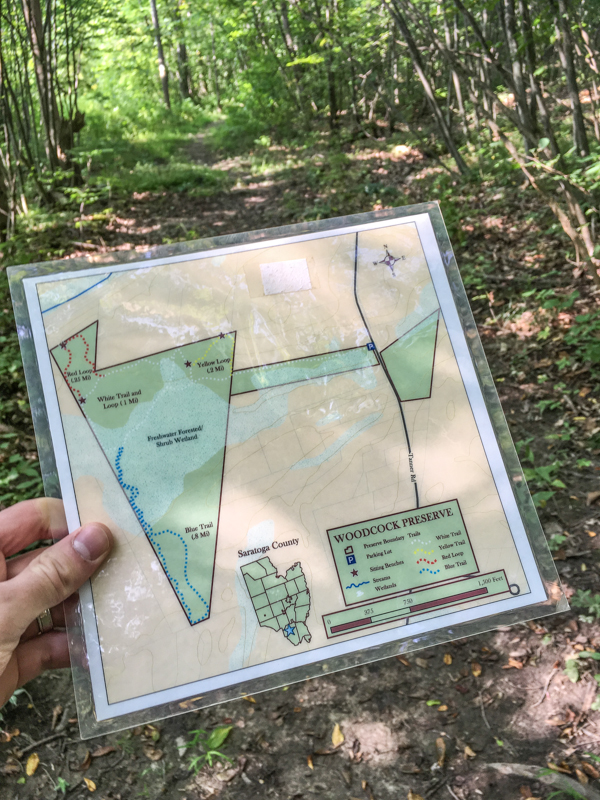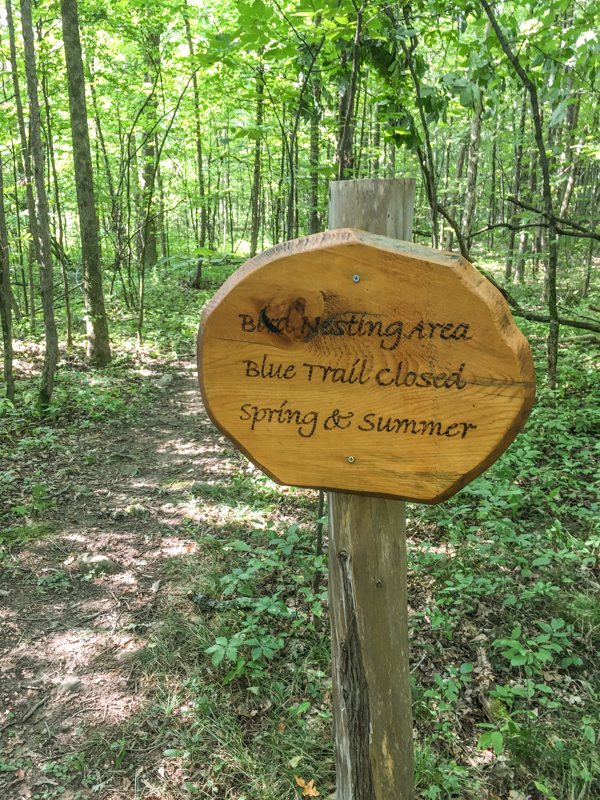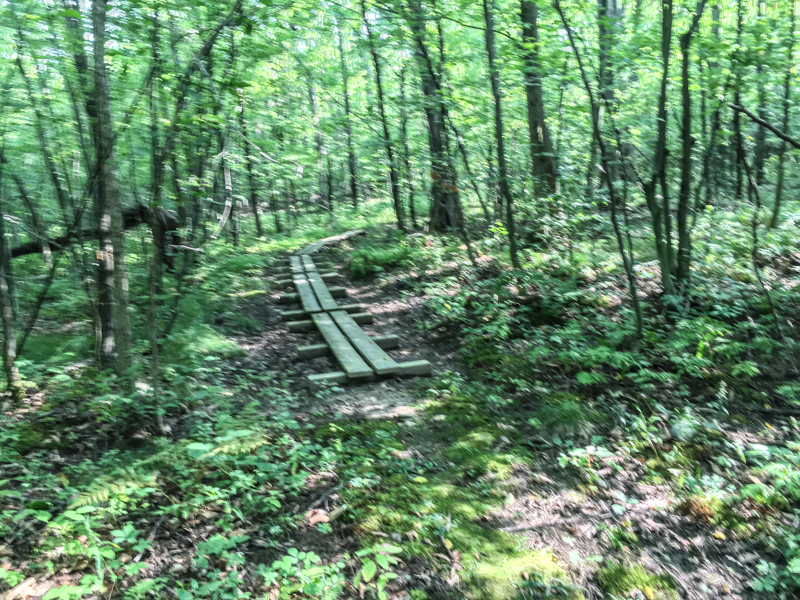 Woodcock Preserve Trailhead Map
Find a detailed trail map on the Saratoga Plan website.