North Woods Nature Preserve
Situated in the midst of a residential neighborhood within Country Knolls (Clifton Park), this preserve's trails take you to the old Round Lake reservoir and through some secluded forested areas. The trailhead starts on Shadow Wood Way, with an unassuming entrance between two homes (38 and 40). While no parking area exists, you'll have no problem finding street parking on this quiet side street.
You'll start on the blue trail, which will take you straight through the woods to the reservoir, where you'll wind around the body of water and over some well-constructed bridges built by a local Scout troop. Intersecting with the blue trail at various points is a yellow trail, which will take you on a loop deeper into the woods and over some steeper sections. Overall, the trail is an easy walk for all ages. The blue trail loop runs for approximately a mile (including the portion where you backtrack to your car on the same section of trail where you came in), with the yellow trail adding another mile or so.
North Woods Nature Preserve Photos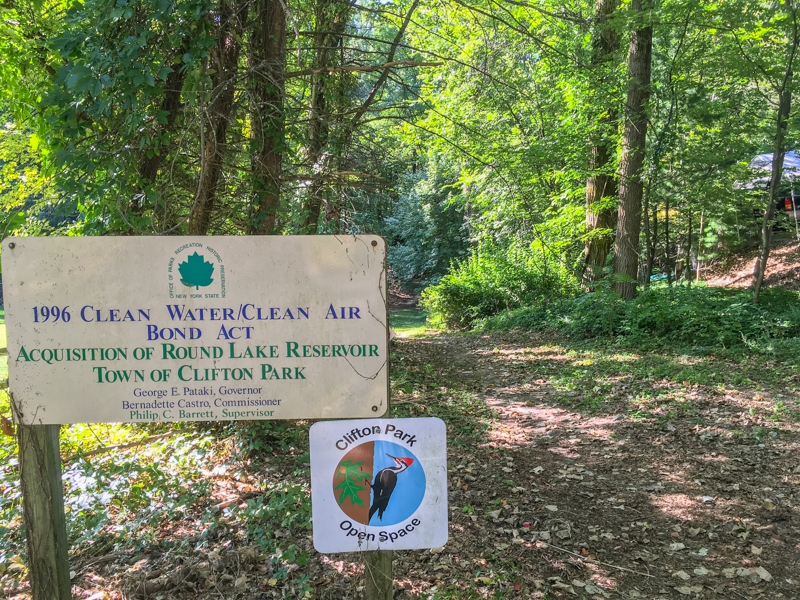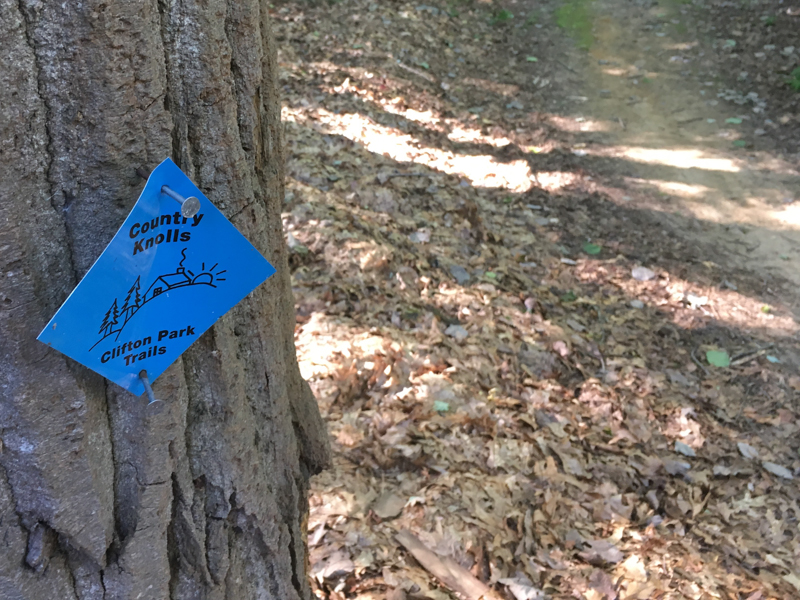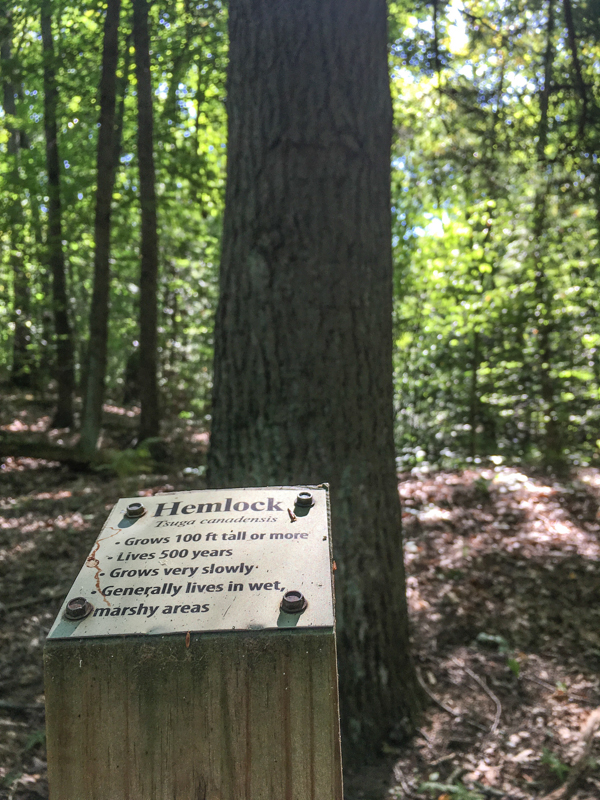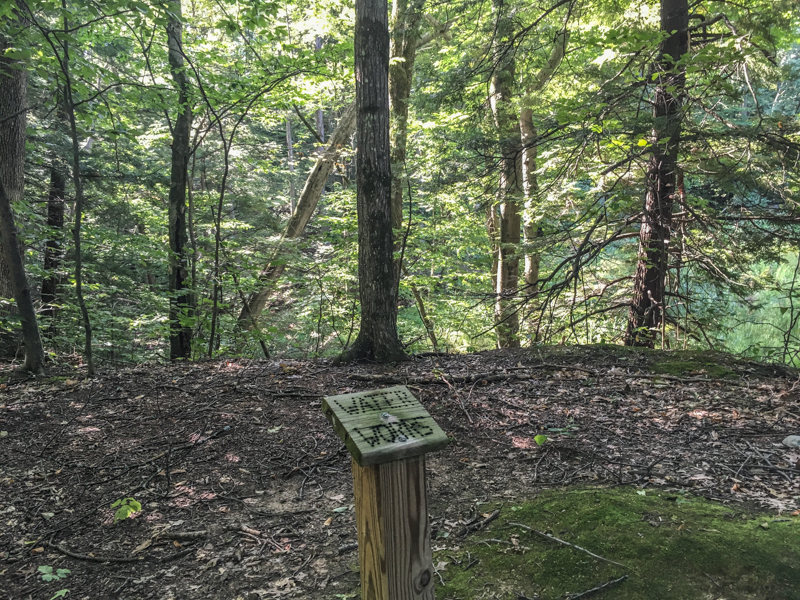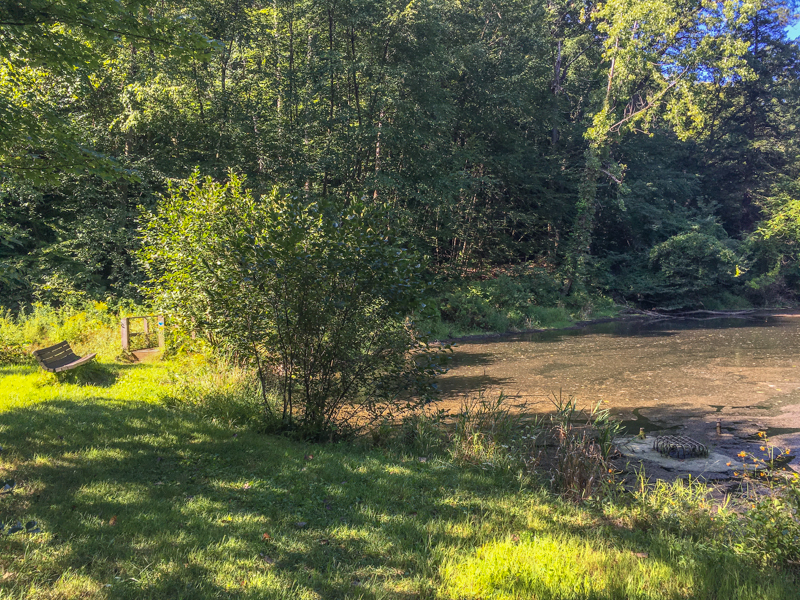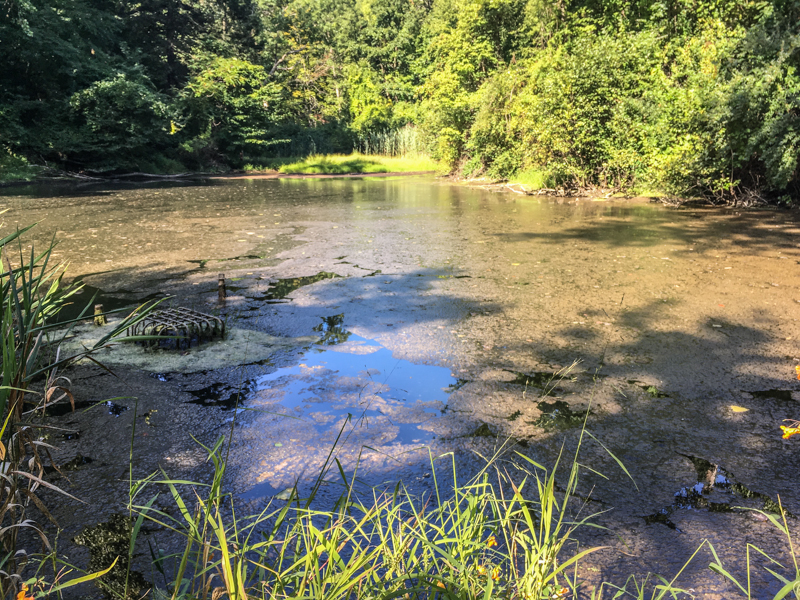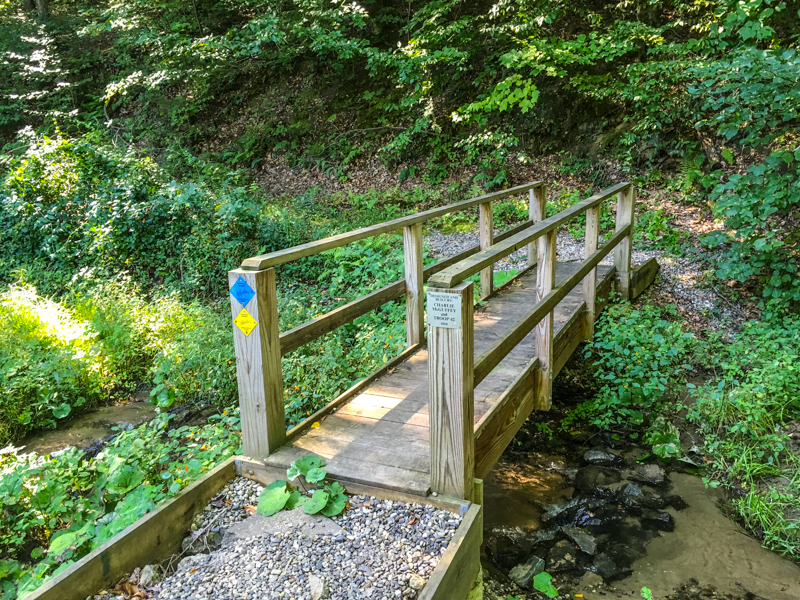 North Woods Nature Preserve Trailhead Map