Bauer Environmental Park
Bauer Environmental Park, located right off Sand Creek Road in the Village of Colonie, offers a brief but peaceful stroll through the woods. With a boardwalk built over the entire trail, the path is accessible for people of all levels.
You can park either in the small lot off of Sand Creek Road (just west of Wolf Road across from the intersection with Delafield Drive) or in a second lot at the end of Sunset Blvd. Signs mark the entrances to the park on either end.
From either parking lot, a short path leads to the loop (just under one mile), which takes you on a circle through the woods. A stream meanders through the park, with a few bridge crossings as you walk. While you won't escape traffic noises from the many busy nearby roads, you'll be out of sight from buildings for a good portion of the walk, providing a surprising level of peacefulness near busy Wolf Road.
Note that no bicycles are allowed in the park. However, the path is perfect for walking or running, and a great spot to bring young children.
In short, this park offers a perfect spot to get out into the woods not far from civilization. It's easy to find, easy to navigate thanks to the boardwalk setup, and never crowded from our experience.
Bauer Park Photos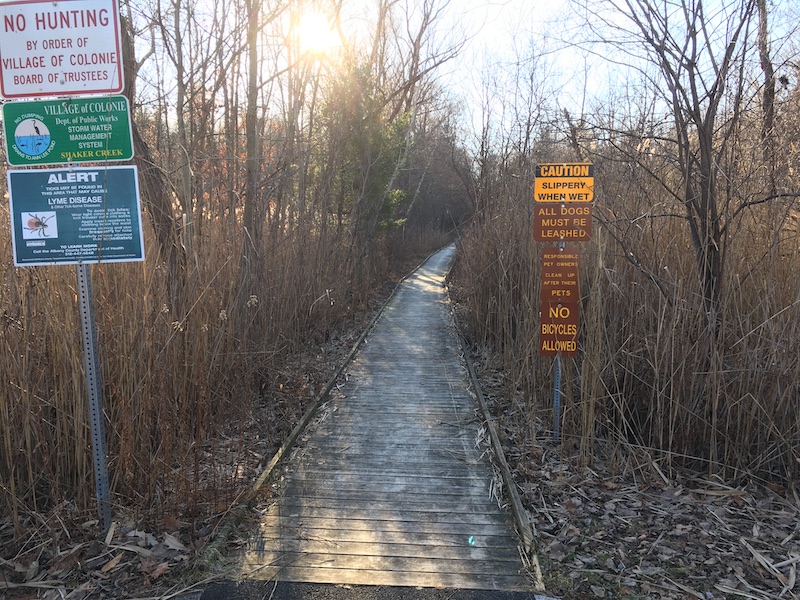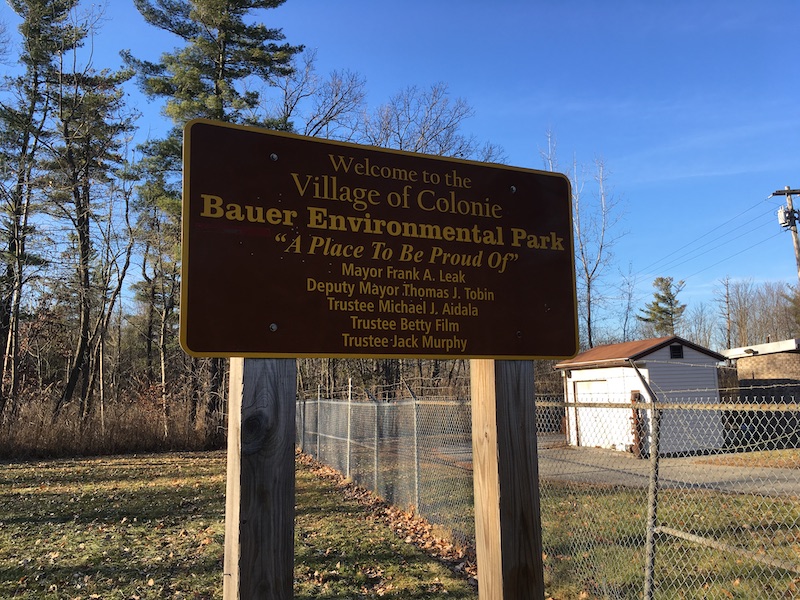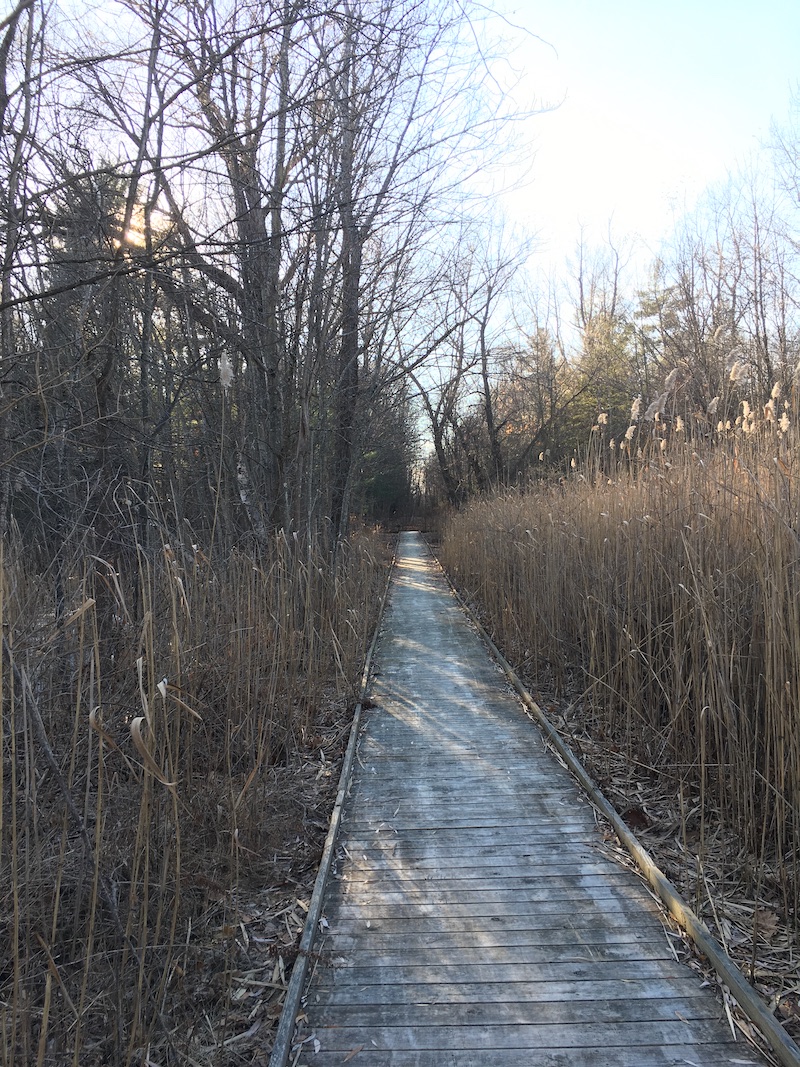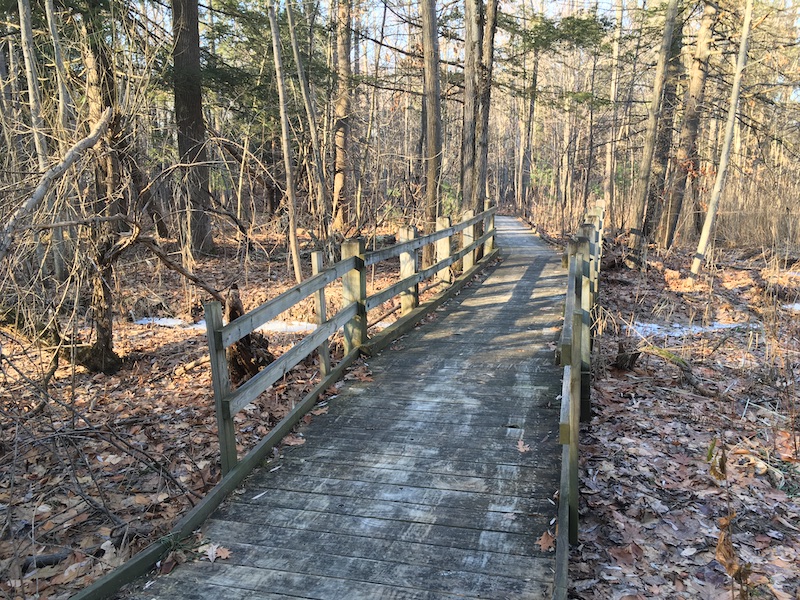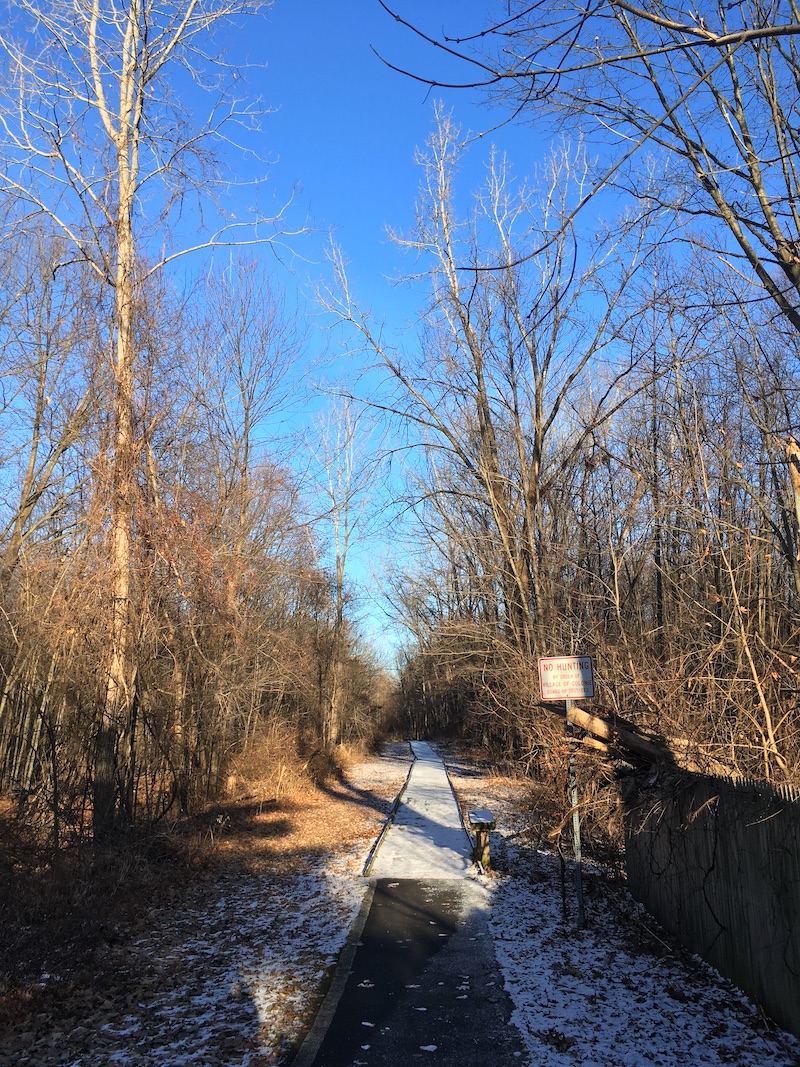 Map of Bauer Park Entrance