Albany County Rail Trail
The Albany County Rail Trail follows the path of the former Delaware & Hudson Railroad, with paved trails perfect for biking, running, and walking. The section from Delmar to Voorheesville was freshly paved in the summer of 2018, allowing for a smooth ride across the trail, apart from a small remaining gravel section near the Delmar parking area.
The three main parking lots for the trail are found in Voorheesville, Delmar, and N. Pearl St. in Albany. The Albany parking lot even has CDPHP Cycle bikes available for rental via CDTA's bike share system, for those who may not own a bike but want to try a ride.
The trail covers a breadth of scenery, from steep ravines and rapids in the Normanskill, to suburban communities, to woods and farmland. While no sections are steep, not that there's a steady incline from the N. Pearl St. parking lot to the Delmar area of the trail.
We're excited to see Albany County's involvement in this trail and hope to see further expansion soon, such as a promised connection with the Mohawk-Hudson Bikeway! In the meantime, enjoy this trail and others in the area as a means to get outside, get some exercise, and enjoy some scenery.
Albany County Rail Trail Photos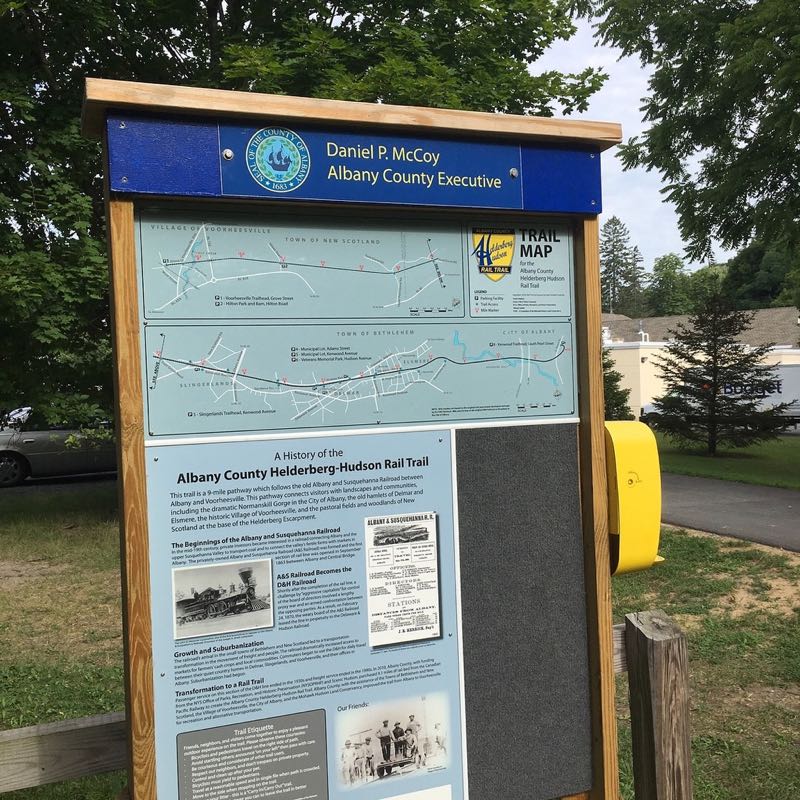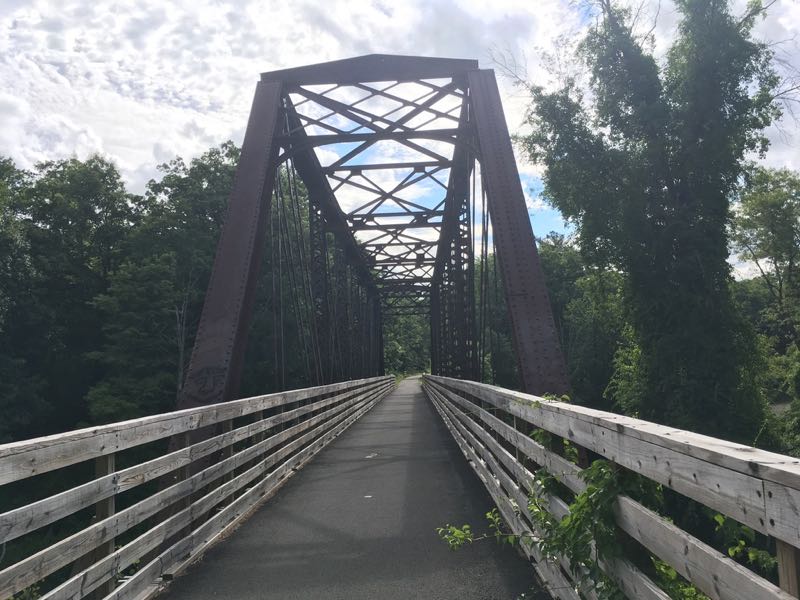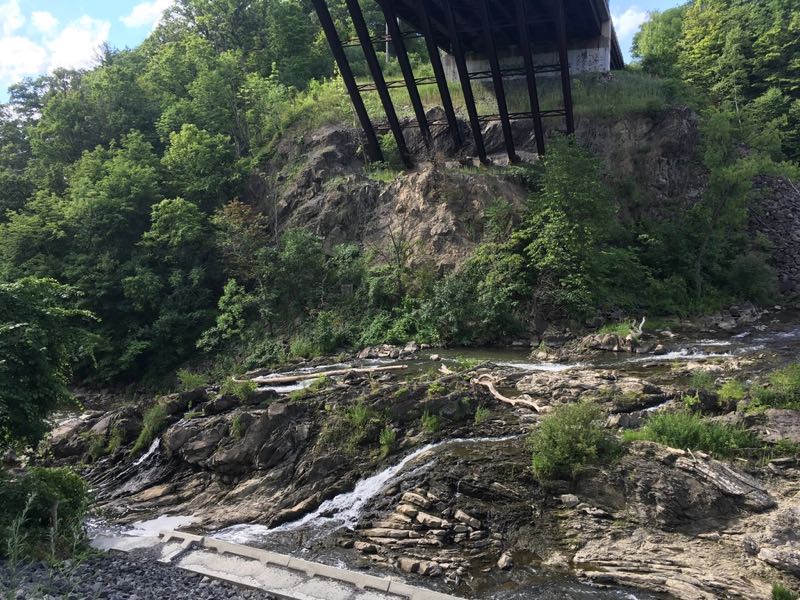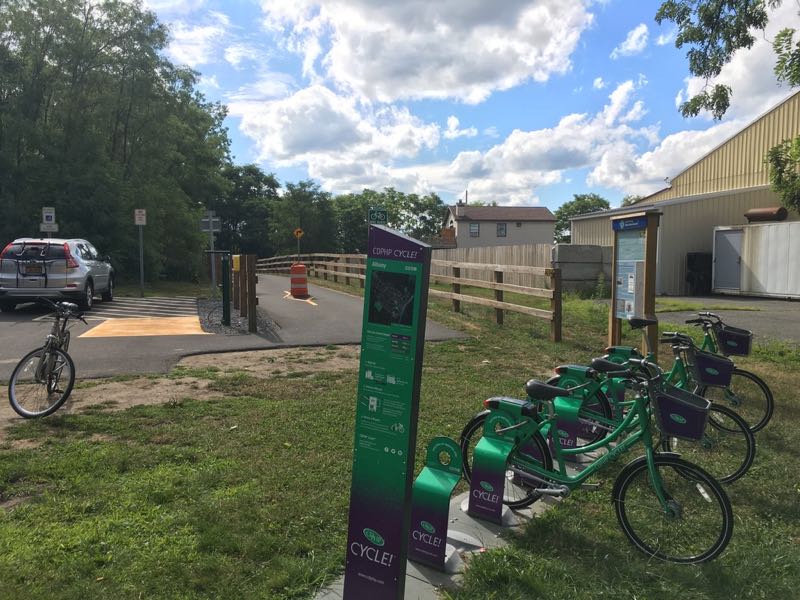 Map of Albany County Rail Trail
This map highlights the path and major parking areas along the way.