Lake George Hiking Trails with the Best Views
Let's face it - Lake George in the Adirondack Mountains of New York is an incredibly scenic area, all around. No matter what section of the lake you're on, you're bound to find incredible scenery, including water, trees, mountains, and quaint beachfront towns. However, the best views of Lake George are to be found high above the touristy bustle of Lake George Village and the crowded waters of summer.
In this article, we'll take you to a few of our favorite hikes far above the lake. Click the headings to see more details and a trailhead map for each location.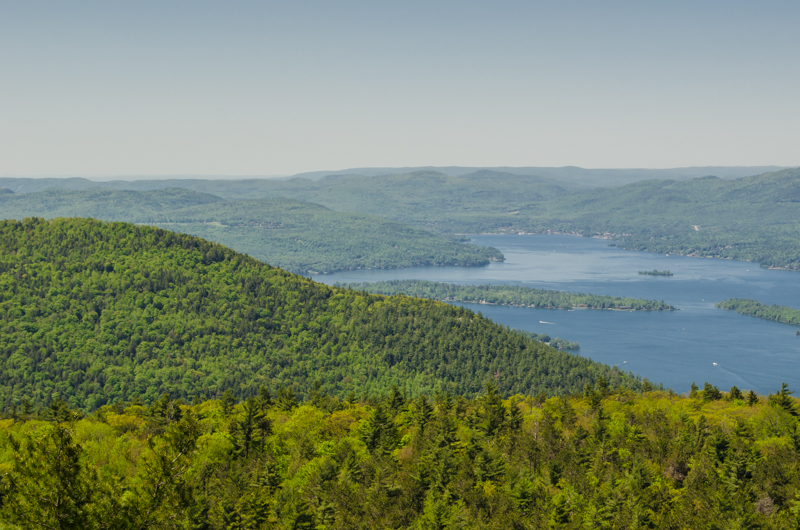 With a trailhead easily accessible from the southeastern end of the lake, Buck Mountain's summit offers a commanding view to both the northern and southern ends of the lake. While this 6.5-mile hike (from the popular Pilot Knob starting point) isn't a beginner's walk in the park, the trail is well-worn and easy to follow, providing a reasonable hike for adults or older children who are moderate active and have spent some time hiking. There are also a couple of shorter but steeper alternate routes up this mountain from the east side.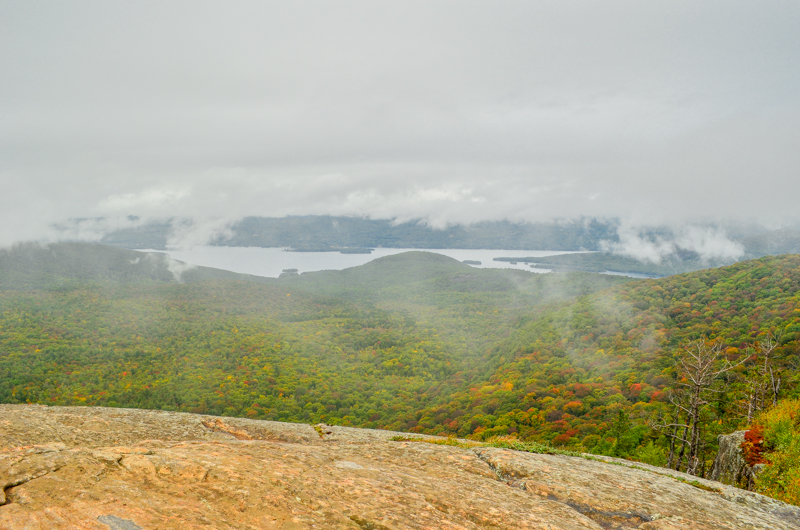 Sleeping Beauty is a fairly easy peak to climb with a rewarding view at the top, looking out over the lake as well as the surrounding peaks. The trail starts from the popular Lake George Wilderness area, reached from Dacy Clearing Road, off of Shelving Rock Road. For a longer hike, you can opt to visit Bumps Pond via a loop past the mountain.

Located in Bolton Landing, Cat Mountain offers an incredible panoramic view of the central part of Lake George. While rated as a more difficult hike, the first couple of miles follows an old jeep road before ascending up to the top of the peak. You can also combine this hike with a loop to Thomas Mountain, which, while not having as good of a view of the lake, can entail a trek along a rugged but beautiful ridge trail.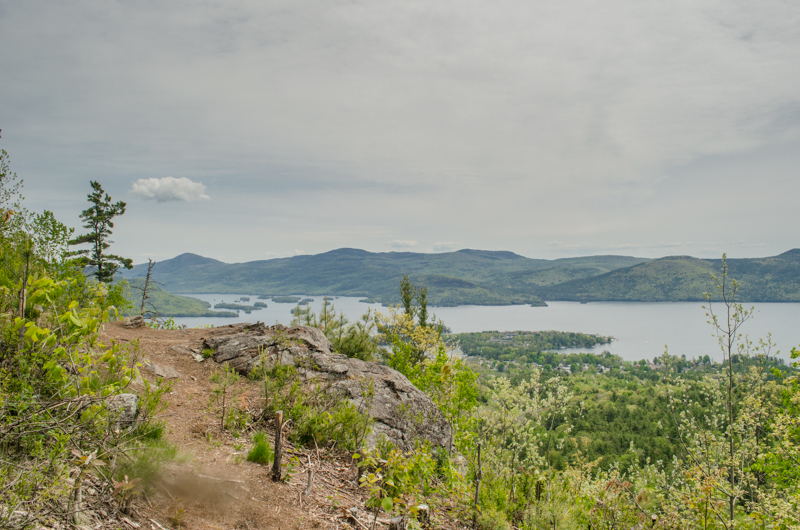 Also located in Bolton Landing, The Pinnacle is a trail recently acquired by the Lake George Land Conservancy. A brief hike leads to an overlook with an amazing view over the lake. This hike provides one of the best views you'll find of Lake George without requiring the mileage or elevation gain of the previous ones in this list.