Great Parks in New York's Capital Region
The Capital Region is home to many parks large and small that offer incredible outdoor experiences. You don't have to drive north to the Adirondacks or south to the Catskills if you're simply looking for an opportunity to get outside. While there are countless parks we could mention, in this article, we'll highlight a few of our favorites.
John Boyd Thacher State Park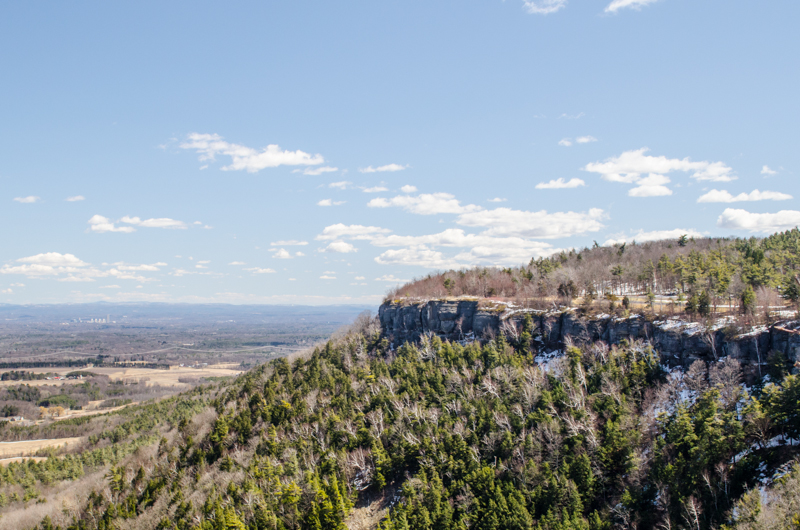 Located in the Helderberg hill country just south of Albany, Thacher Park's terrain rises prominently above the valley below. On a clear day, you can see the entire city of Albany, as well as looking north to the Adirondacks and east to the Berkshires. This park boasts a number of walking trails, playgrounds, grilling areas, and other activities for people of all ages.
Shortly after driving into the park, you can enter a parking lot to a lookout area that offers an incredible experience of the view just mentioned. If you're up for a walk, try the Indian Ladder Trail, which traverses along the edge of the cliff, with views the entire way and a couple of waterfalls in wetter times of the year. You'll also encounter a couple of cave entrances. Note that this trail does require going up and down stairs but is not overly strenuous.
Saratoga Spa State Park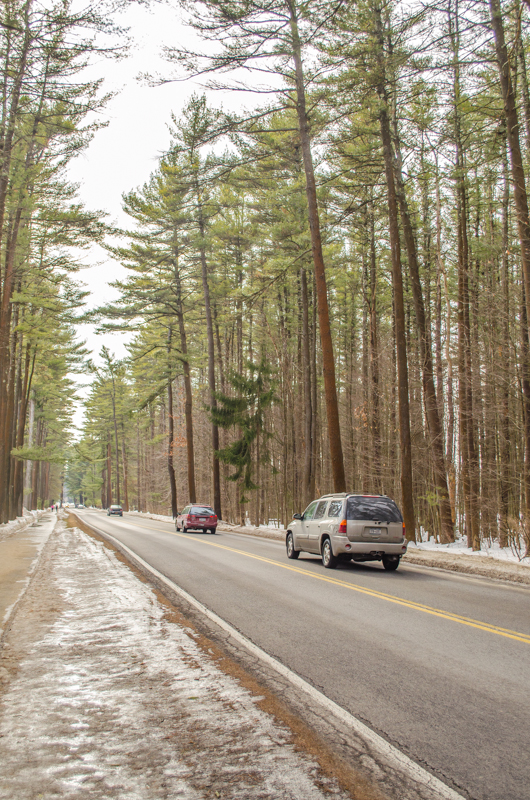 An outdoor gem in the southern section of Saratoga Springs, this park boasts a legacy of history with its many springs that have drawn visitors for years. You can sample water from various mineral springs or try the crystal clear State Seal spring for pure water. Entering the park, you can go through the towering trees in the Avenue of the Pines shown above.
This park offers miles of easy to moderate walking trails for year-round enjoyment, in addition to picnic areas, playgrounds, two swimming pools, a golf course, and more. If you're looking for an introductory walk in this park, we recommend the geyser trail, which follows a stream. You'll encounter a view of a geyser, as well as a large mineral formation from a spring.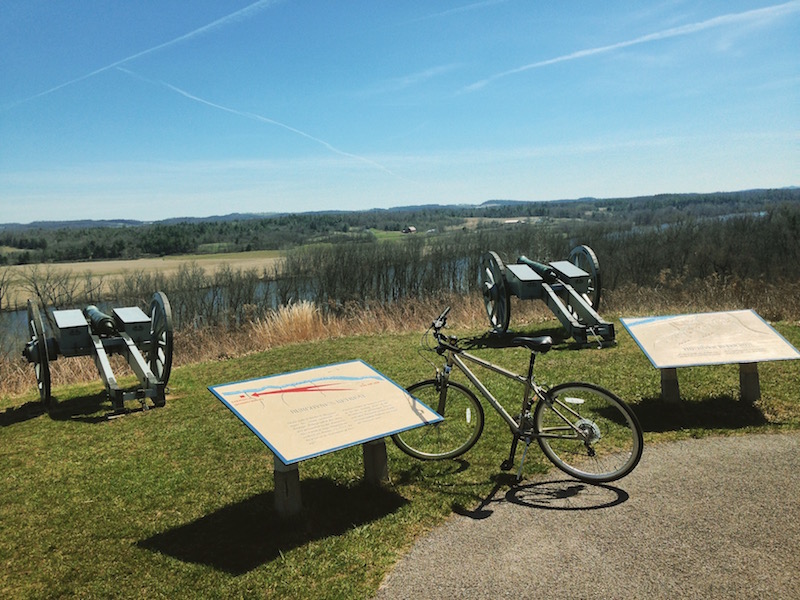 History buffs need to make this park a must-see on their list, as this park marks the location of the turning point in the American Revolution. General Burgoyne's army surrendered here after being defeated by American troops in 1777.
The area's only national park, this park contains a 9-mile tour road with several stops marking important locations from the battles of Saratoga. In addition, you can walk a fairly easy 4.2-mile hiking trail that traverses through woods and fields, as well as going near a couple of tour stops.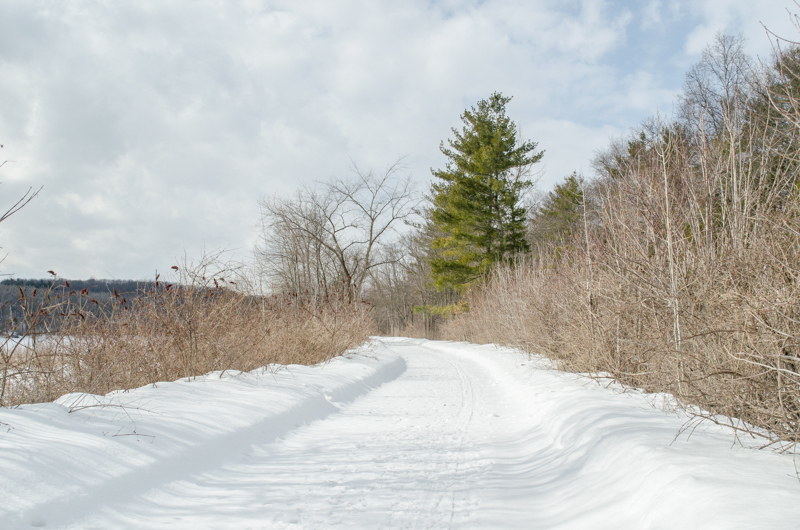 Located along the Mohawk River in Clifton Park, the Vischer Ferry preserve marks an area where boats once traveled through the Erie Canal. You'll see remnants of the old canal, as well as the old restored Whipple Bridge at a popular entrance to the park. Several trails traverse through this park, following the canal as well as meandering through the woods.
We hope you'll check out one or more of these parks if you haven't yet! For even more local trails, see our hiking map and biking map.